I am working on two parallel series, their name in the title is just temporary. As you may have guessed, the first one is a nude series on instant film that I started more than one year ago. I have never shown pictures from that project yet because I don't want to come up with few pictures at a time but present them once they are a certain number. During the year I refreshed up the idea of it so I sort of restarted the project with some restriction to it. Due to this most – gh, maybe all – of the pictures I've previously made are now out of project but they were very useful to practice the interaction with the models and to set the restrictions. I'm sure those shots will have their own value separately. I've uploaded some of the latest shots from the first part of the project here in a dedicated deviantArt folder. Besides, they are the only two models that allowed me to publish the works at the time.
The second series I am working on is about portraits of people in their own bedrooms, shoot completely on film. I know that this is all but something new but I wanted to explore this kind of classic portraiture, having care of both subject and background details, good choice of depth of field and especially getting well used to my Rolleiflex SL66. Since I always go to the shootings with at least 3 cameras (damn me!) I'm taking few instant shots as preview and documentation that I will be able to show while the series grows. And I always shot digital too (same goes for the nudes, I forgot to tell this before): I hardly like to shoot digital but hey, one never knows, it's a warranty plus a cheaper and faster way to have previews!
Here are some previews from the Bedroom Portraits series I am working on. These are instant shots to get the idea, as said the series is shot on 120 color film.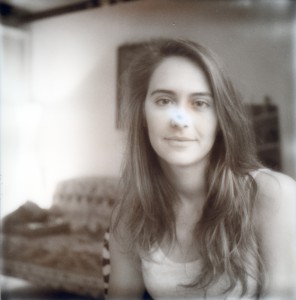 Gilda portraits
Model: Gilda
The Impossible Project PX100 UV+
Polaroid SX-70 Sonar One Step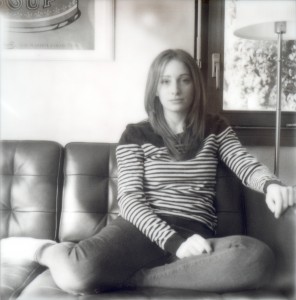 Sophie portrait
Model: Sophie
The Impossible Project PX100 UV+
Polaroid SX-70 Sonar One Step
Alice portrait
Model: Alice
The Impossible Project PX600 Black Frame Poor Pod UV+
Polaroid SLR 680


Simona portrait
Model: Simona
Polaroid Soft Tone Expired
Polaroid Image System